Custom Mini-Profile Backgrounds v1.3.0
By
Bob Hensley
// Overall Rating

14 Votes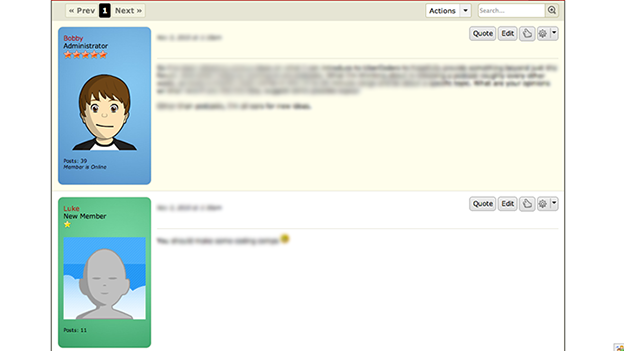 Visit the library from your admin panel to directly install plugins.
Version Updates
v1.3.0 - December 18, 2016
Clicking the personal tab in edit profile will not correctly load the field to set backgrounds.
v1.2.2 - April 1, 2014
Fixed a bug where backgrounds were sometimes not being shown.
v1.2.1 - March 25, 2014
Now affects mini-profiles displayed on the recent posts page.
v1.2.0 - March 23, 2014
Now set backgrounds for groups as a whole! Through the new "Group Backgrounds" tab in the plugin settings, staff can now set backgrounds for users belonging to specific groups. These backgrounds can be set to override a user's personal background, or not!
v1.1.0 - March 20, 2014
Now affecting PMs. Minor code tweaks with no functionality changes. Linking to support thread.
v1.0.0 - March 19, 2014

v0.1.0 - March 14, 2014

Why are you reporting this item?
Malicious Code
Inappropriate Content
Stolen Content