Quote button in thread summary v1.1.0
By
David Clark
// Overall Rating

4 Votes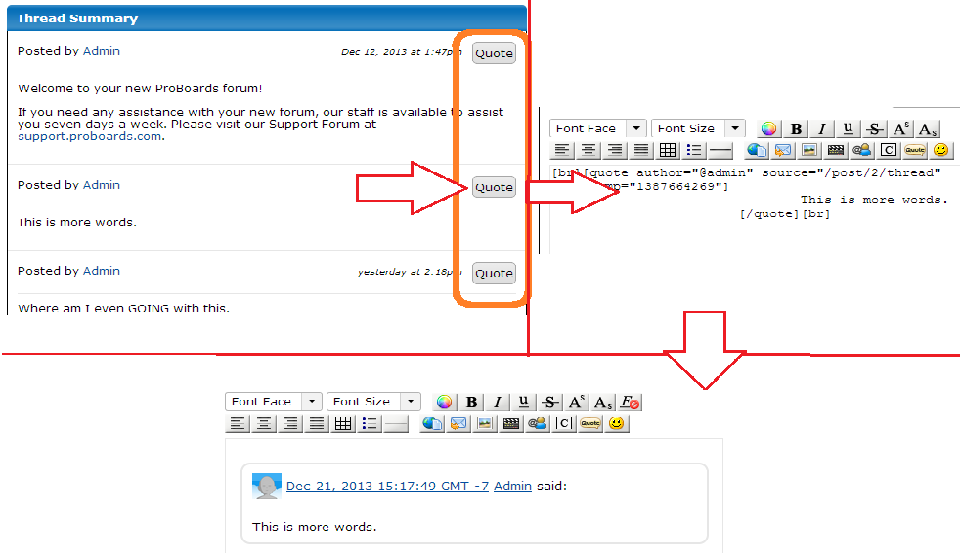 Visit the library from your admin panel to directly install plugins.
Version Updates
v1.1.0 - December 23, 2013
Added an "Edit" button next to the "Quote" button that will bring you to the edit page for the post in question.
v1.0.5 - December 22, 2013
1.0.5. Fixed a minor bug, updated Help Link
v1.0.0 - December 22, 2013

Why are you reporting this item?
Malicious Code
Inappropriate Content
Stolen Content