Tribal v1.1.6
By
Becca
// Overall Rating

15 Votes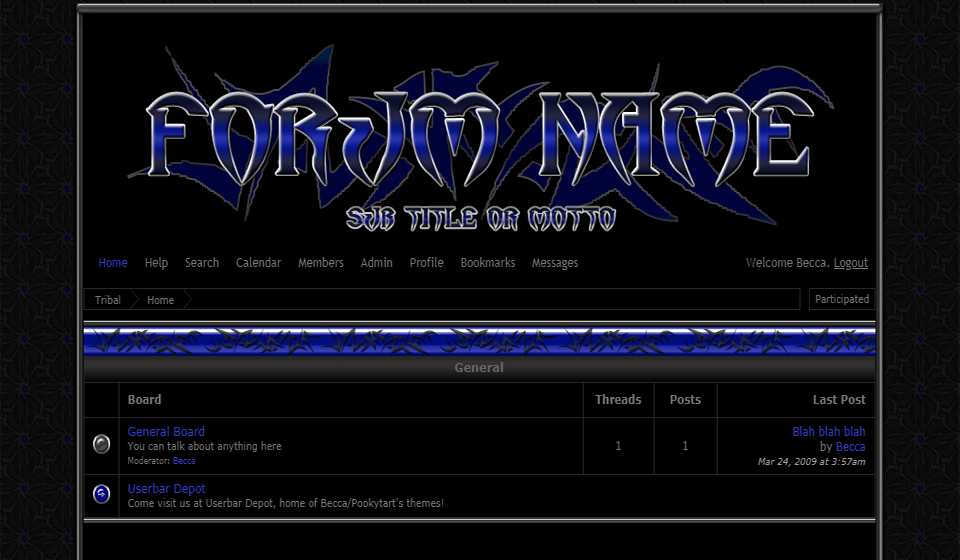 Visit the library from your admin panel to directly install themes.
Version Updates
v1.1.6 - October 12, 2020
Updated 10/10/20.

- Increased the forum width to 950px.
- Changed the background image.
- Added a background image to the mini profile.
- Fixed the post separator to be more uniform.
- Changed the colors of the font to be a little more user friendly.
Why are you reporting this item?
Malicious Code
Inappropriate Content
Stolen Content