Hawt Pink! v1.2.0
By
Becca
// Overall Rating

0 Votes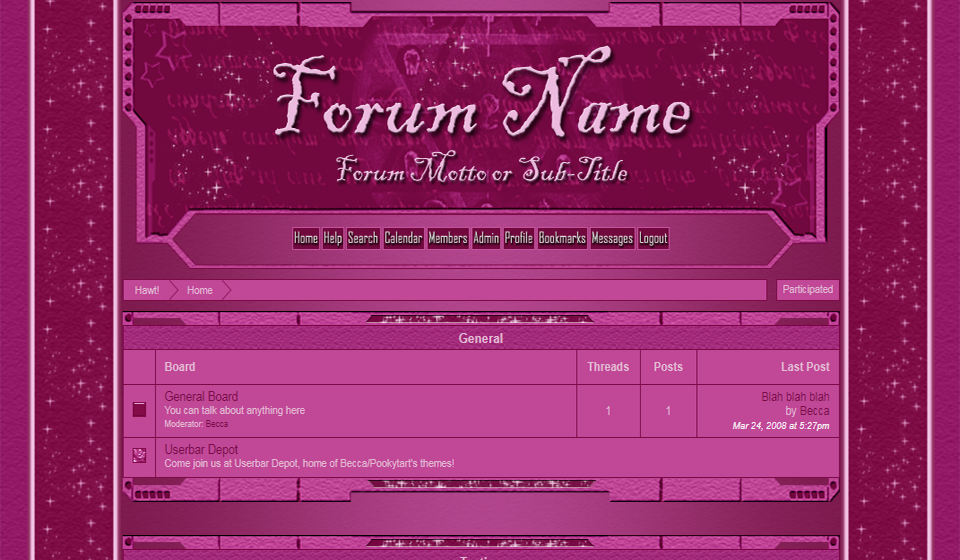 Reviews
Be the first to write a review!
Visit the library from your admin panel to directly install themes.
Version Updates
v1.2.0 - October 1, 2020
*Updated 09/15/2020.

- Changed the color of the mini profile and made the border more sharp in the corners to be uniform with the button style.

- Added a doubled border between posts so that they look more separated.
Why are you reporting this item?
Malicious Code
Inappropriate Content
Stolen Content