Grünes Holz v1.0.2
By
Jen Parsons
// Overall Rating

21 Votes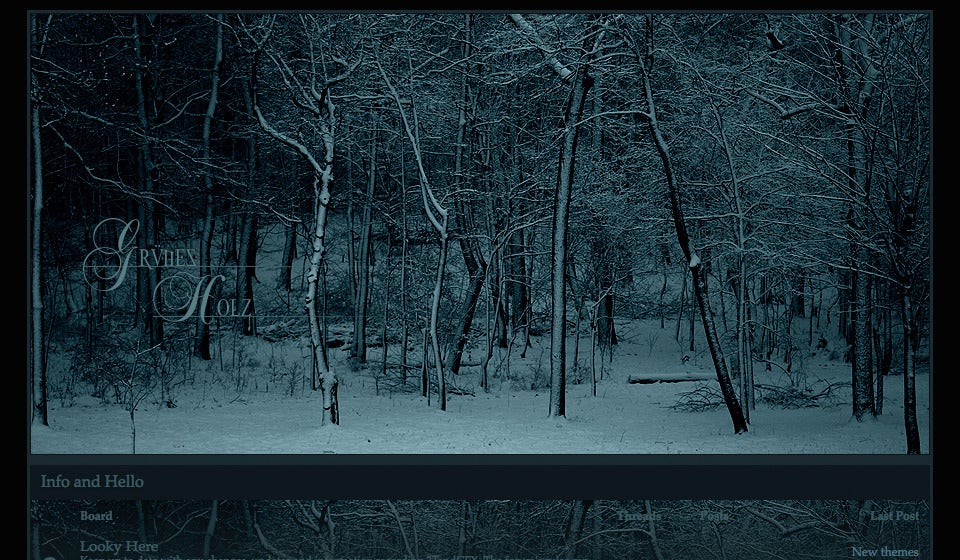 Visit the library from your admin panel to directly install themes.
Version Updates
v1.0.2 - July 16, 2015
Fix for Attachments button. If you're already using this theme and want to fix the issue yourself, go to ProBoards Support > Themes > Theme Library > Support thread for Jen 's themes. First post.
v1.0.1 - April 12, 2015
Size and opacity reduced for credit image.
New embedding icon.
v1.0.0 - September 26, 2014

Why are you reporting this item?
Malicious Code
Inappropriate Content
Stolen Content