Snowfall v1.3.0
By
Peter
// Overall Rating

37 Votes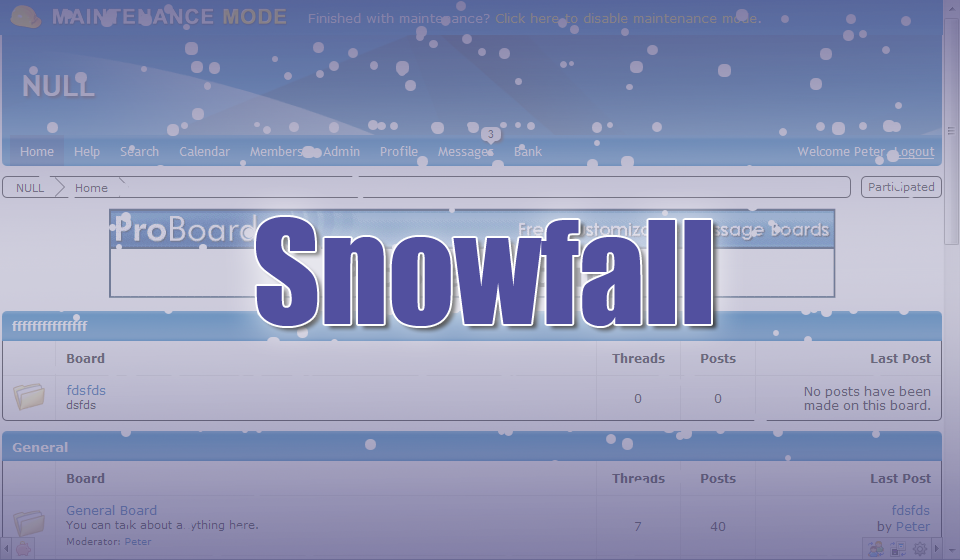 Visit the library from your admin panel to directly install plugins.
Version Updates
v1.3.0 - December 11, 2017
Updated code which now uses requestAnimationFrame, so should be a little better for performance.
v1.2.0 - December 22, 2014
Option for the user to turn off the snowfall. Option will appear in the ProBoards Network bar (bottom right corner).
v1.1.0 - February 23, 2014
Added in forum help link
v1.1.0 - May 2, 2013

Why are you reporting this item?
Malicious Code
Inappropriate Content
Stolen Content